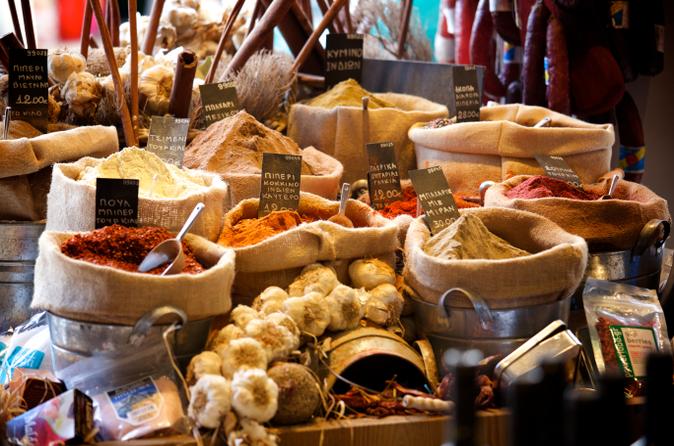 With all due respect but sometimes enough is enough, the museums, the history, the ruins.....sometimes we just want to go see some shops sit on a terrace and enjoy just that. On this tour we will take you to the small shops where you can see authentic craftsmen work, the local herbs shops where you can get anythings you want from spices, soaps and herbs, the Markets, The small bakery that delivers almost all bagels (koulouri in Greek) of Athens and surroundings, visit the local market and if you feel like it sit on a terrace having a small break for a coffee. Anyway feel like a local for a few hours.
Departure time at 09.30AM
Meeting point: 53 Apostolou Pavlou Street, Athens.
Close to Thiseio train station (right behind the small park next to the station)
Price per person, included tour guide, and bottled water:
Adults €35
Youth 9-12 old €25
Children 5-9 €15
Infants 0-4 free of charge.
This tour is available in English, Dutch, French and upon request Spanish & Italian.