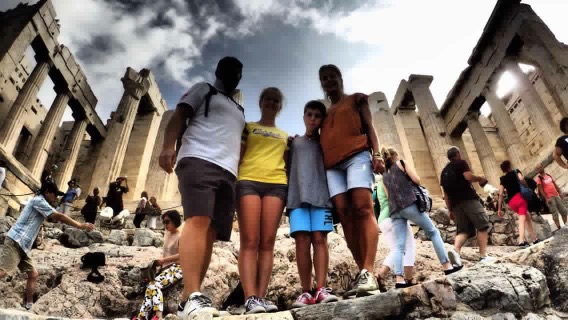 The beginning of democracy, orator's bench, philosophy, Socrates, Muses, Persian wars so many things to tell and see….with this tour we take you to the ancient sights where the foundation of western society was made.
We will walk on the same paths the ancient Greeks walked and and imagine the way they felt, follow the path of Socrates…..and imagine him speak….
Get inside the large area of the Ancient Agora of Athens and visit the Stoa of Attalos and the Temple of Hephaestus!
This tour will last around 4 hours and will take you deeper into history with anecdotes and mythologie. There is a minimum of 2 people for this tour.
Meeting point: 53 Apostolou Pavlou Street, Athens.
Departure Time: 09.30 AM
Close to Thiseio train station (right behind the small park)
Price per person, included tour guide, helmet, e-bike and bottled water:
Adults €120 (from 4 person and over discounted prices)
Youth 9-12 old €30
Children 0-9 free of charge although walking tour not recommended for these ages
If your group is 6 persons and over send us an e-mail for extra discount.
Included in the above price are:
Licensed Guide (English standard, other languages upon request)
Helmet (optional)
Bottled water
Entrance Fee Agora