The beginning
It started in 2014 during the crisis and after losing our jobs we had to do something...
We decided to start organizing bike tours in Athens with electric bikes. After a slow start the first year, the small family business started groing, mostly thanks to your reviews and by spreading the word, the most used phrase was " it was the highlight of our trip", for which are so grateful.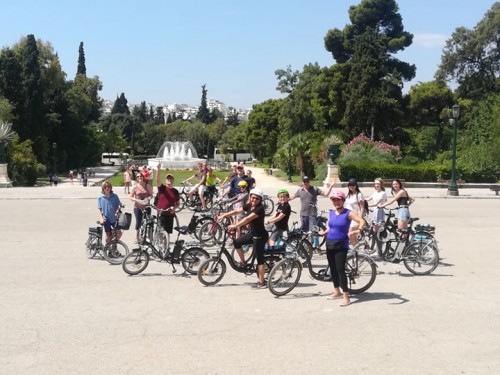 The twelve ebikes became twenty and now we have 40 ebikes!
With a lot of passion all your long, day in day out, we have welcomed and met so many people and with some we are still in contact, which is so nice.
Suddenly
This year it all looked good in the beginning people were planning there holidays and decided that We Bike Athens should be on their list of activities and suddenly there was the Corona virus! Gradually the cancellations arrived and unfortunately on March 15 we had to stop the tours.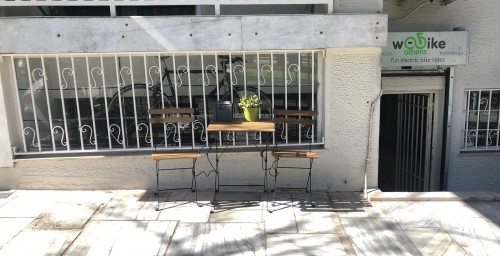 The government says it will help us with relief measures by deferring payments that had to be done but still they have to be paid some day.
We are afraid that this will be a lost season, as for so many others, and the future of our small company We Bike Athens will be jeopardized.
For you, travelers and holiday planners this is of course also so dissapointing and that is why we are making a virtual bike tour in Athens and around that hopefully is a welcome change between book reading and Netflix :) and for those who want and can, we would be grateful for a small voluntary contribution, so that after this difficult time we can continue to do what we are passionate about, ebike tours in Athens. For those who cannot we hope that this video will bring back a nice memory. Stay tuned!
Of course we have to think positive!
If the Corona crisis is soon over, we will immediately stop this crowdfund action and we will cycle again as we used to do and for those who have supported us with a donation will be offered a voucher for a free bicycle tour next time you come to visit Athens.
I wish everyone the very best and Stay Safe !!