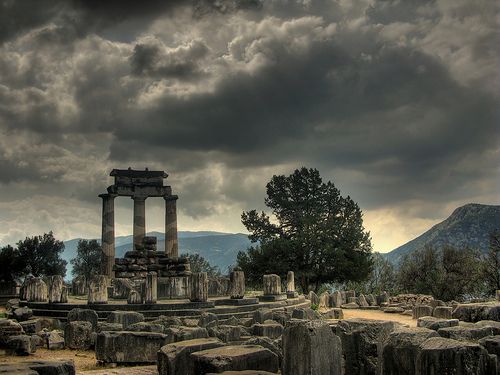 Delphi is about 150 km away from Athens and located on Mount Parnassos. This is a private tour with a non-smoking driver in a luxury car, van or bus, depending on your group size.
After about a two and a half hour drive, we will arrive and visit the site of the Oracle, heart of the classical Greek world, explore the hilltop museum and ruins, famous for its Amphitheater, and Temple of Apollo.
From Delphi we will continue our road downhill towards the nice seaside villages of Itea or Galaxidi for a nice coffee or drink.
Before heading back we will stop in the small mountain village Arachova for a nice lunch and a stroll throught the lovely picturesque village with its little shops full of local products and souvenirs.
This is a full day tour to Delphi and its surroundings combining history, mystery and captivating nature. Definetely worth it!
Does this sound interesting? Than send us a request for a price quotation for this amazing trip with an enthousiastic, spontaneous and friendly person to escort you!